Projects
Helium Evolution holds North America's largest helium land acreage among publicly-traded companies, concentrated in a historically helium rich area of Saskatchewan.
Our farmout with North American Helium (NAH) accelerates HEVI's drilling into 2022, with no capital required, and provides numerous value driving catalysts through 2023 and beyond. In addition, HEVI continues to leverage our skilled technical expertise to focus on internally generated helium resource opportunities, and future drilling prospects across our extensive, world-class land holdings.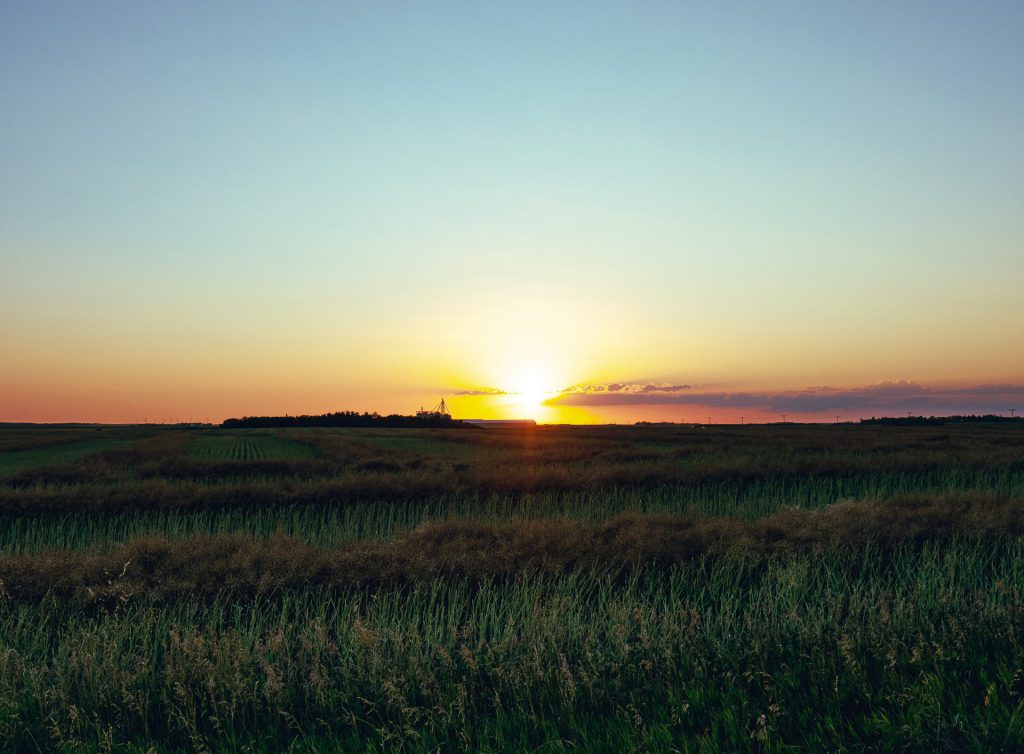 Helium Evolution Advantages
5.5 million acres of permitted land
Excellent geological data available
Unique farmout with an industry-leader, North American Helium (NAH), differentiates HEVI
NAH test drilling to commence in Q4/22 and continue into 1H/23, with no capital required from HEVI
Strategy for production & offtake
Commitment to conservative execution & contingency planning
Supportive regulatory jurisdiction & strong government relationships
Capitalized for execution of drilling program and participation in NAH wells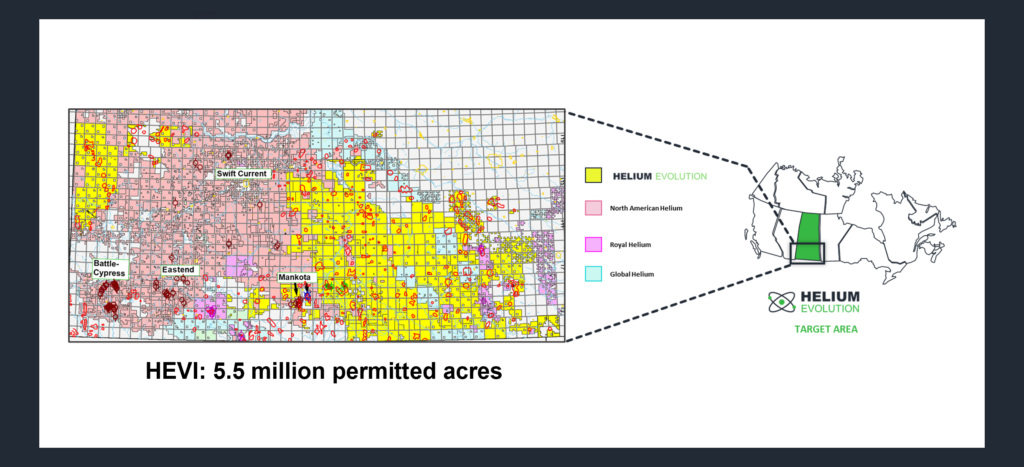 Massive untapped land position being developed by HEVI directly and via North American Helium farmout
North American Helium (NAH) has drilled 2 test wells on HEVI lands in Q4/22 and a 3rd in 1H/23, of a total of 5 committed wells with costs funded 100% by NAH. HEVI retains a 20% working interest

With success, NAH will expeditiously drill development wells on the earned farmout blocks

New seismic option and seismic review option agreements with NAH could expand number of wells to be drilled by ~60%, from 5 to up to 8
At no cost, HEVI to receive NAH's proprietary seismic used to drill 3 successful and producing NAH wells, giving HEVI greater insight and valuable data for identifying future targets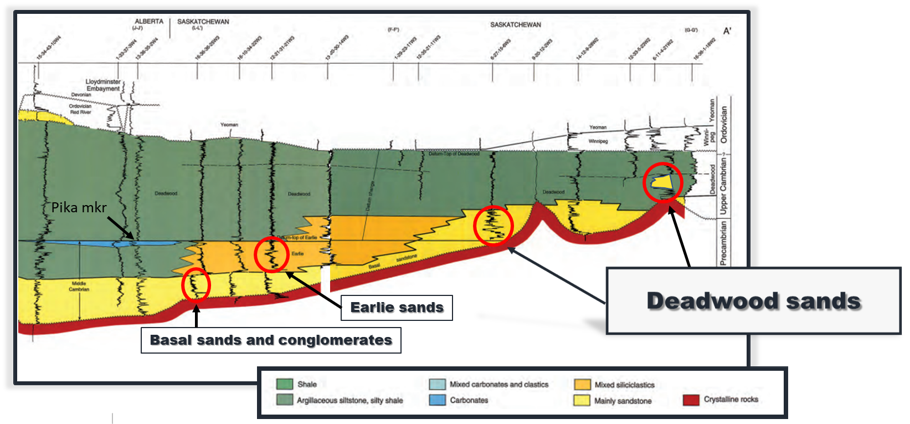 Basal Cambrian Sandstone Structure
Radioactive decay of the uranium in Southern Saskatchewan's basement rocks has produced significant helium reserves.
Up to 2.0%
PROVEN HELIUM CONTENT
Over 95%
HISTORIC NITROGEN CONTENT
Potential drilling locations
The Seismic Option and Seismic Review Option Areas seen to the right give HEVI access to greater seismic coverage on its land without incurring costs, and also allows HEVI to retain a 20% interest in any NAH test wells, at no cost